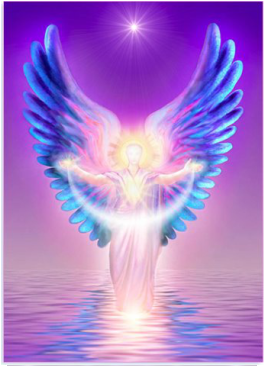 What is Integrated Energy Therapy®?
"Healing with the Energy of Angels®"
It is a safe and gentle way of releasing energy blockages that can cause imbalance and disease in the body. IET promotes healing in all areas of our mental, emotional, physical and spiritual selves. IET supports you in safely and gently releasing limiting energy patterns of your past, empowering and balancing your life in the present, and helps you to reach for the stars as you evolve into your future.
The focus of IET is on clearing suppressed cellular memories and emotions (even karmic ones) from the energy anatomy and human energy field. IET is based on a unique cellular memory map in which 9 primary areas of the energy anatomy are identified as storing specific suppressed emotions. These areas are then targeted for clearing. IET hand positions are used on the body to clear these 9 cellular memory areas.
An attribute of IET is that it is a quick and powerful method for clearing energy blockages in the 9 sets of Integration Power Points. Integration power points are acupressure like points which when activated by the IET energy vibration trigger the quick and easy release of even the most suppressed cellular memories and emotions.
The release of these suppressed emotions and memories occurs without having to relive it. You can release suppressed feelings, limiting thoughts and beliefs, and any aspects of yourself that can hold you back from living a fulfilling life. This enables you to heal and move forward in your life without being held back any further by what had previously been stored.
What is an IET Session?
An IET session is a powerful healing experience. The session takes place with a client relaxed and fully clothed on a massage table. Healing energy is then directed into specific areas of the body through a series of gentle hand placements. This energy helps clear any blockages we may have in the physical, mental, emotional and spiritual/karmic layers of the body. The client will experience a deep state of relaxation during the session and leave feeling refreshed and rejuvenated. Many people have a sense of inner peace and feel "lighter." This treatment is available for people of all ages and for pets as well!
BENEFITS OF IET
■ Painlessly identifies and releases your deeply suppressed feelings and your core cellular memories.
■ Clears energy blocks that limit your health, life purpose, prosperity and creativity.
■ Empowers you to experience fulfilling loving relationships in all areas of your life.
■ Helps you to discover and live your Soul's mission in life.
■ Provides gentle yet powerful support for survivors of childhood traumas such as physical and sexual abuse, alcoholic and dysfunctional families.
■ Supports your self-healing at all levels, physical, emotional, mental and spiritual.
■ Increases your connection to your angels and helps you work with them in your life.
Integrated Energy Therapy is a powerful modality on its own, and a wonderful compliment to any other healing modality you are already practicing. It is also a wonderful place to begin your journey of healing yourself with the assistance of Angels.
www.learniet.com
---